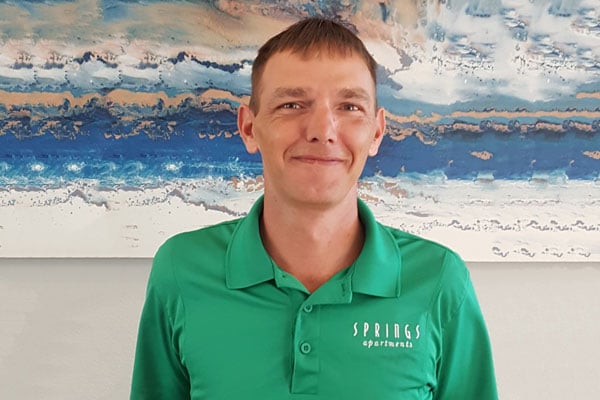 It is with great excitement that I announce the promotion of Anthony Ritterbach to Maintenance Supervisor at Springs at Liberty Township.
Anthony joined the team at Springs at Winchester Road in the summer of 2015 as a Maintenance Technician who was new to the industry. He quickly showed us that he was made for this field. He eagerly took on every challenge we threw in front of him, including getting EPA and CPO certified. He scored 97% on both exams, earning him a call from the Director of the Greater Lexington Apartment Association congratulating him on a job well done. He moved to Cincinnati to join the Springs at Liberty Township team in May, 2016 and has proven that he is the right man to lead the maintenance team through our lease up process and beyond.
Please help me congratulate Anthony in his success thus far, and his much deserved promotion!