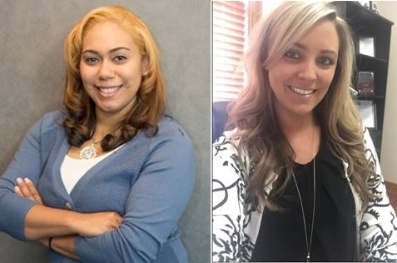 I would like to congratulate Lashana Brown on her move from Springs at Braden River in Bradenton, Florida to our new community in Sarasota, Springs at Bee Ridge. Lashana started with Continental Properties in February, 2015. She originally hails from Michigan, where she started her career. She has worked in traditional housing, student housing and even mobile homes. For the last few months she capably shepherded Springs at Memorial in Oklahoma City, including training a new Property Manager. Her experience with Continental, and managing a lease-up in a previous job, make her a perfect fit for Springs at Bee Ridge.
Please also join me in congratulating Michelle Kohn on her promotion to Property Manager at Springs at Braden River. Michelle joined Continental Properties as the Assistant Property Manager (APM) just over a year ago. Prior to starting her Continental career, she worked in property management in several locations in Michigan and Florida. She has been an active participant in our APM Development Program. Her knowledge, hard work, and superior customer service have earned her a well-deserved promotion.
We are very proud of the accomplisments of both Lashana and Michelle, and look forward to their continuing contributions to the success of Springs in Florida!