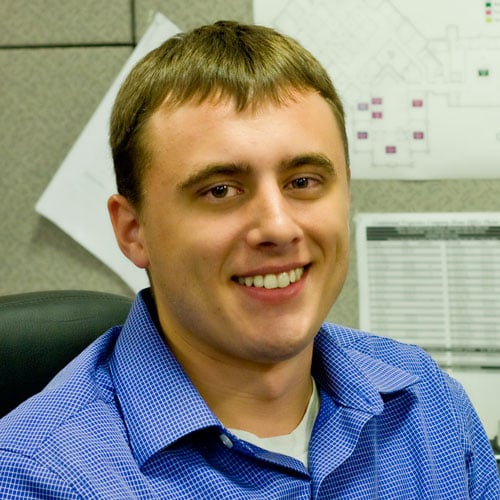 As Continental grows and construction activity is at an all-time high, we are proud to reward one of our own and retain a true gem of the company, Justin Sell, who has been promoted to Construction Project Manager (CPM)
Justin began his career in the fall of 2010 as our first intern. After his graduation from MSOE with a Master's degree in 2011 Justin was promoted to Project Engineer and in early 2014 he was promoted to Associate Project Manager. Since then Justin has brought many Springs projects successfully through the construction process.
Justin's expertise and quality of work is welcomed in his new role and the added responsibilities will be handled with the "whatever it takes" attitude he personifies daily. Congratulations on much deserved promotion, Justin!