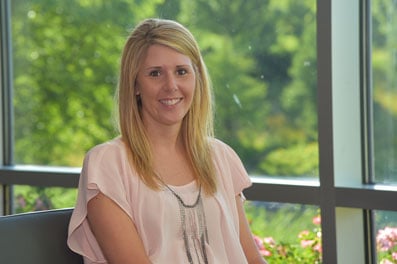 Since 2012, Continental's recruiting volume has more than doubled. In 2016, we are on pace to hire 144 new team members, between the home office and the Springs. As the company and our Springs portfolio continues to grow, the need for a position dedicated to providing our hiring managers with the resources and support necessary to effectively and efficiently fill open positions has become apparent. So without further ado, I am pleased to announce the promotion of Nikki Rozek to the newly created position of Talent Acquisition Specialist. Nikki joined Continental in January of this year as our Human Resources Coordinator. Prior to joining the Continental team she spent two years with Milwaukee Tool, leading and facilitating their talent acquisition efforts. She quickly integrated herself with Continental, our HR team and the Springs operations. From the start, she has appropriately prioritized the company's recruiting needs amidst several other critical human resource responsibilities – such as making sure we all get paid every other week.
Nikki has demonstrated a desire and an ability to deliver high-touch recruiting support to our hiring managers. She embodies our one team mentality in all of her dealings and consistently goes above and beyond for her customers. In her new role, she will work side by side with our Springs hiring managers, facilitating and supporting the successful acquisition of new team members. She will also continue to support the home office recruiting efforts in a similar capacity to what she has done.
Please join me in congratulating Nikki on her promotion!