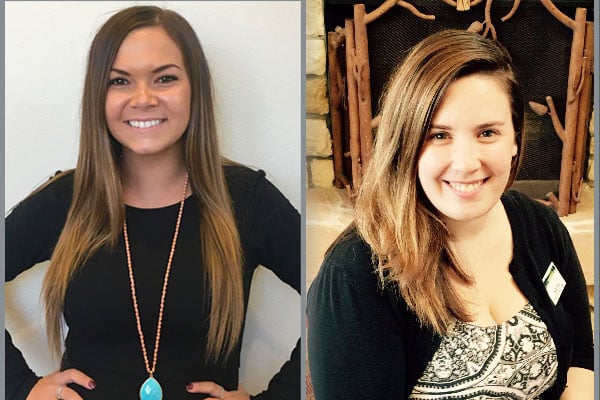 Following our annual gathering to discuss the future of Continental, we are happy to share good news about the bright futures of two Springs team members.
Shayla Morris has been promoted to Assistant Property Manager at Springs at May Lakes. Shayla came on board during the beginning of lease up at May Lakes, in September 2015, with no prior experience in our industry. She has been a big part of the success. Her dedication and drive is infectious. She says she loves her job because she is not stuck at a desk and gets to wear many hats.
Katie Levasseur has been promoted to Property Manager at Springs at Live Oak. Katie joined our team in 2014 as a Leasing Agent. She actually had just recently moved from Maine to live at our property. She was such an amazing resident, that when she applied to join our team, it was a natural fit. Katie was promoted to Assistant Property Manager in 2015, and was one of our first students in the APM Development Program. She lives out our Continental Creed in everything she does, making her a growth to the next stage very fitting.
Congratulations, Shayla and Katie!