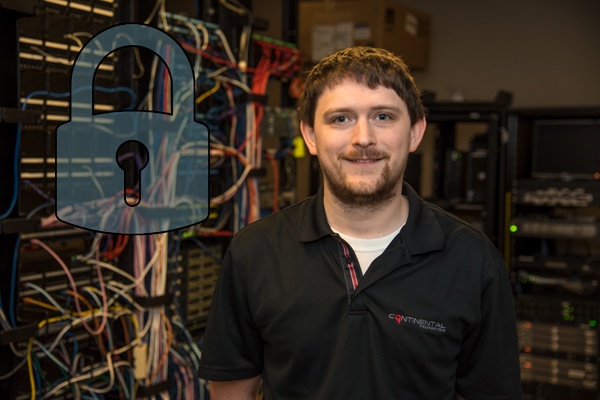 We are very happy to announce that Taylor Minton has received a well-deserved promotion to IT Security Administrator.
Taylor joined Continental in March 2016 and immediately helped overhaul our Helpdesk functions. In this initiative, he was instrumental in bringing our Helpdesk support back to an internal process. The value of having an onsite team that knows our processes and equipment makes our IT efforts streamlined and efficient.
More recently, Taylor has taken ownership of many of the security related tasks at Continental including; security training, auditing, prevention, as well as investigative work. At Continental, you are the CEO of your job. Taylor is a perfect example of molding your own career path through your passions and abilities.
Our IT department touches most, if not all, facets of our business. Apart from the in-house support they provide, the IT department is active in both the development and construction phases of our communities as well as supporting the teams across our portfolio after construction is completed.
Please join us in congratulating Taylor on his new position!