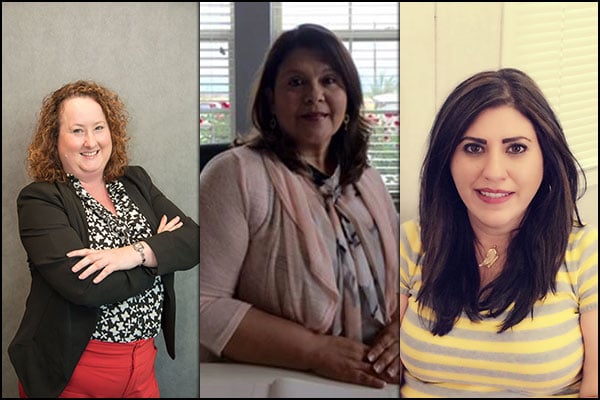 Because we are growing in Texas we have a lot of moving parts! I would like to announce two new transfers and a promotion! Jaime Davis has recently transferred to Springs at University Drive in Bryan, Texas as the new Assistant Property Manager. Jamie started her career with Continental 5 years ago in Savannah, Georgia. From there she moved to Texas to help with a lease up in Austin. For the last several months she has been making her way through Oklahoma at our three lease-up's in that state: Springs at May Lakes, Springs at Memorial and Springs at Woodlands South. We are pleased that she missed Texas so much she just had to come back.
Kathleen Knutson started with us earlier this summer as Property Manager at Springs at Corpus Christi. She has extensive experience in the apartment industry, and has lived all over Texas, so it was not surprising when she expressed an interest in another new lease-up property, Springs at Cottonwood Creek in Waco. We look forward to watching her continue to grow with us in this new venture.
With Kathleen's departure from Corpus Christi, we found a natural fit to fill the vacated role of Property Manager: Vanessa Quintanilla. Vanessa has been with Continental since we opened Springs at Corpus Christi in 2014. She has demonstrated all of the qualities that are vital to success with Continental and in this industry - hard work, absolute honesty and a desire for continuous improvement.
Congratulations to all of you as you take on your new responsibilities!