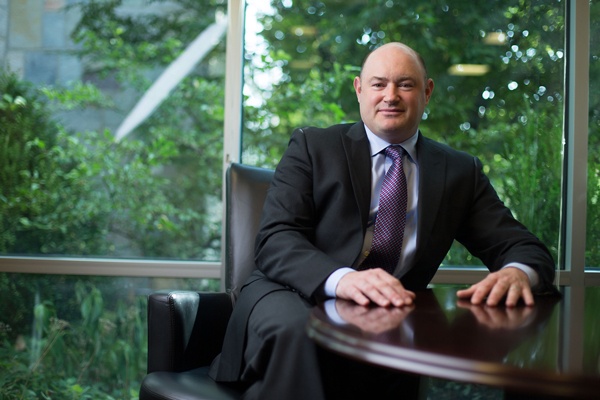 Ed Madell, Continental Properties' Chief Financial Officer, has been promoted, adding Executive Vice President Information Systems and Investor Relations to his title. With this promotion, Ed adds our rapidly growing equity investment activities to his responsibilities.
Continental prides itself on being a magnet for the best and the brightest. That descriptor is often evident when members of our One Team take on big challenges and when they roll up their sleeves and take leadership of necessary work, not because the task is in their job description, but because they know that completing the task will make Continental a better and more successful company.
One example of our ability to attract the best and the brightest is our recruitment of Ed Madell 5 years ago to fill the role of Chief Financial Officer. Ed assumed leadership of our accounting, finance and tax functions. The growth that we have enjoyed in the past several years has required us to greatly expand our financial relationships and reporting with bank and investor partners. In addition, we have had to dramatically increase our internal tax, accounting, and financial management activities. Ed and the professionals in his departments have managed this growth in true whatever it takes Continental fashion.
After joining Continental, Ed also assumed leadership of our IT group which has, among many accomplishments, equipped the dozens of new apartment communities that we have added to our portfolio with the necessary hardware, software, and networking to operate our properties efficiently and to communicate between properties and our home office.
Recently, Ed led our efforts on one of those tasks that was not in anyone's job description, but is critical to supporting our growth, our Investor Portal. The work that the portal team performed was complex and time consuming and involved input from many areas of our company. It is now another of the many positive differentiators that separate Continental from our competitors and that serve as a reminder of our commitment to performing our work better than it is performed anywhere else.