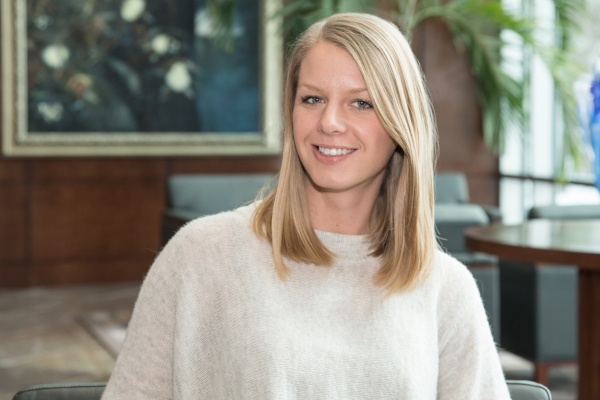 During Continental's annual "State of the Company" event that took place this week, Ashley Napoli was named the 2016 Rich Bell Award winner. The recognition is given every year to the individual who best embodies the Continental Creed.
Ashley joined Continental in August of 2012 as Human Resources Manager and was promoted to Director of Human Resources in April, 2015.
Josh Gunn
, Chief Legal Officer and Vice President of Human Resources, describes Ashley as a person who is eager to learn and never shies away from a challenge. "Ashley is focused on continuous improvement, not only for herself, but for our entire organization. She is passionate about her work and driven to succeed while being compassionate and easy to talk to - exceptional qualities in an HR professional."
When asked about her professional mantra, Ashley's reply was threefold: Lead change. Find a way. Make a difference. All three resound with meaning that expresses our creed. Congratulations, Ashley!