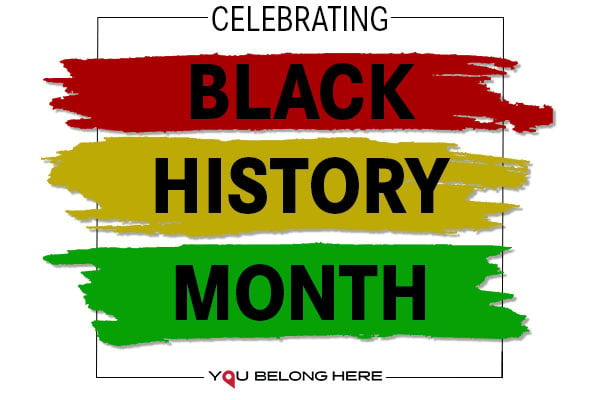 Black History Month, or National African American History Month, is an annual celebration of achievements made by Black Americans and a time to reflect on the central roles of African Americans in U.S. history. In celebration of Black History Month, we spotlighted team members from across the company who shared their knowledge and experiences as African Americans.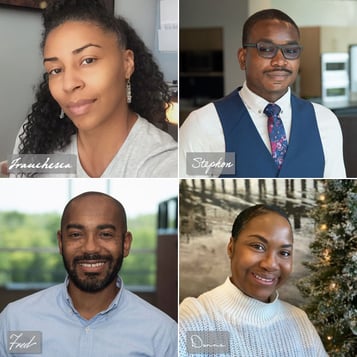 Franchesca Harris
Franchesca is a Multi-site Community Manager at Springs at McKinney and Springs at Grand Prairie in Texas. When we asked Franchesca about celebrating Black History Month, she said, "this is a month to educate ourselves and become aware of the major impact that black people have had on the diverse advancements in this country."
Stephon Lewis
Stephon is the Multifamily Training Coordinator on the Operations Team. Stephon says the Civil Rights Movement was a moment in black history that helped to shape his life and career. He says, "It took great courage to stand up in the face of inequality and I feel that it is important to appreciate the sacrifices made to allow me and so many others to enjoy the same opportunities based off character and ability rather than the color of skin."
Fred Hood
Fred is a Development Director and a member of the You Belong Here Committee, a group comprised of team members from across the company who are empowered to promote change and implement actions that embody our strategy of belongingness and bring our Continental IDEA initiative to life. "Reflecting and continuing to learn more about those who have come before me during Black History Month continues to drive me forward. This pushes me to work hard to share my unique path with the younger generation of black children and young adults, in hopes that my story will provide a drive to exceed their perceived expectations."
Donna Taylor
Donna is a Leasing Associate at Springs at Port Charlotte. "Celebrating Black History Month allows me to pause, reflect and give respect to the struggles and achievements of my forefathers," says Donna. "Black History, along with Hispanic, Asian, and Native history, etc. belongs to all of us, it is American History."  Black History Month is so much more than just promoting diversity; it is a time to celebrate diversity; and when we couple promoting diversity with celebrating diversity, we are living out the beauty of diversity.
Celebrating Together
On our internal company website, we spent time honoring past and present black individuals who have shaped the course of American history. To close out Black History Month, our You Belong Here Committee hosted a company-wide trivia event about black history. This event allowed team members to come together to celebrate and learn from one another about notable moments in black history.
This month-long celebration goes beyond recognizing the achievements of African Americans; it publicly honors these men and women. It tells their wonderful stories in a way that make us realize how they have impacted our lives—how our lives would not be the same if these Americans did not take risks to accomplish amazing things.