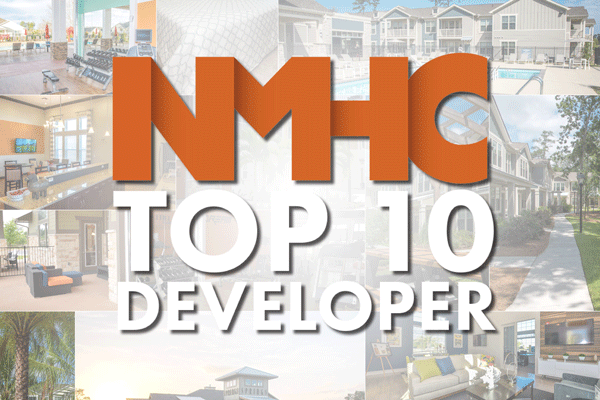 There is something magical about being among the "top 10" in anything. Continental Properties is proud to have worked our way into a very elite group in our industry. In 2016, Continental broke ground on 3,175 apartment homes across the United States, making us the 10th largest multifamily developer in the country, according to the National Multifamily Housing Council.
Several years ago, recognizing a market opportunity, Continental set out on an aggressive growth plan. In 2011, emerging from the recession, we developed 484 units. Since 2012, Continental has broken ground on 11,952 apartment homes in 16 states. In 2016 we surpassed the 3,000 unit mark, reaching our stated goal to achieve 3,000 units developed in a single year. This remarkable success is due to a number of seemingly obvious factors, but what seems clear in hindsight is not always easy during execution.
The first factor is the team we have assembled to bring about this achievement, each person playing their part with grit, ingenuity and, most importantly, commitment to the goal. The second factor is careful planning. In order to successfully increase production to this degree, each team member had to prepare for new challenges, each department had to be proactive in anticipating needs, and the entire organization had to maintain our discipline as we managed our risk. The third factor is rigorous adherence to our established investment strategy. Because we developed the Springs brand, we have solid baselines for what we believe a successful project looks like, and every new project gets measured against what we have done before.
It is exhilarating that our peers are starting to see what we already know - that Continental is a leader in our industry. We look at this recognition not as the end, but as the beginning of greater achievements and more Continental "magic" in the future.