At Continental Properties, our team recognizes the importance of helping each other learn and grow in our areas of responsibility. Mentorship programs are valuable for professional development, knowledge sharing, and fostering inclusion and diversity. Our Continental Creed honors team members' dedication to perform their work "better than we have ever done it before," and mentors are a crucial part of that process.
Continental fosters several opportunities for mentor and mentee relationships, advancing our One Team culture and helping team members develop their skills and expertise.
Internship ambassador program
Intern Ambassadors are current team members that began at Continental as interns and have since transitioned into full-time careers. The purpose of the Intern Ambassador Program is to connect these team members with our new interns to share their personal experiences as former interns at Continental, discuss their education/career journey, and further our new interns' understanding of our business.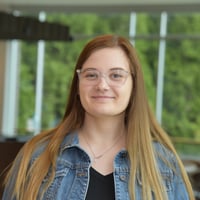 "The Intern Ambassador Program is vital for interns at Continental because it gives us another person to ask questions and build a relationship with that may not be in our department," says Mackenzie Landolt, Construction Intern. "As Ambassadors talked about themselves in our panel discussion, each had a different story. This showed me that there is no perfect path to success but there are people there that will help you along the way."
buddy onboarding program
Our Buddy Program provides new Home Office team members with an informal and friendly connection at work. The Buddy is typically a tenured Continental team member, who serves as a guide, friend, and resource for all things Continental. The Buddy acts as an additional support system for the new team member during their acclimation to Continental; assisting the new team member as they navigate our cultural norms, meet other team members, and learn about our business functions.
continental community mentor program
Our Continental Community Mentor Program creates connections between new and tenured community team members to provide additional support and ensure every team members' onboarding experience is successful. The objective of the program is to empower, support, and develop professional relationships between new team members and mentors. New team members have the opportunity to review Peer Mentor Profiles and identify which mentor they would like to pair with. Providing team members the option to choose their mentor ensures team members are selecting a mentor based on their individual needs and what is best for them.
Fernando Aguilar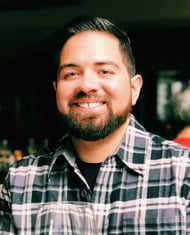 Fernando Aguilar, Maintenance Supervisor at Springs at Cooley Station, has been a part of the Continental team since 2018. Fernando is both a Maintenance Ambassador and Continental Community Mentor. As a Maintenance Ambassador, Fernando visits trade and technical schools in his area and shares his first-hand experience as a maintenance team member at Continental.
As a Continental Community Mentor, Fernando has mentored more than eight mentees in the past year. Fernando described his most memorable moment as a mentor: "I reached out to one of my Mentees to check in and see how they were doing after some time and this person was going through many professional and personal obstacles. My relationship with this person through Continental's mentor program gave them a safe space to discuss challenges and help discuss ways to approach work-life balance." Continental Community Mentors are not only professional partners, but care about our team member's well-being, both in and out of the workplace. Thank you, Fernando, for being a dedicated mentor and friend to our team members and embracing our One Team culture by helping others be successful.
Lisa Schockemoehl
Lisa Schockemoehl, Multisite Community Manager at Springs at Palma Sola and Springs at Posner Park, has been a part of our Continental team for eight years and has served as a Continental Community Mentor to several team members during her tenure.
"It is such an amazing opportunity to not only get to know each person on an individual basis but to help them grow in their current or upcoming roles at Continental. I have had great leaders and a support system from day one at Continental, and I want to continue to carry that on and share my lessons and successes and help others see that hard work pays off," Lisa shared.
"Continental has provided excellent tools to continue to raise the bar and to get better every day. Being a part of that journey with someone has brought a lot of joy and excitement to myself and our organization. I am excited to continue to watch and be a part of incredible growth with Continental."
Thank you, Lisa, for sharing your knowledge and expertise with our growing team! Continental values your positive attitude and ability to empower our team members to raise the bar each and every day.
Donnell Rodgers & Kayla Stickels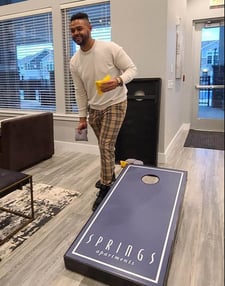 Donnell Rodgers, Leasing Associate at Springs at Lake Elmo, joined our Continental team last November after a career shift from the Kinesiology field. He shared his experience as a mentee who is new to the multifamily industry: "The switch between careers has been fantastic and Continental has a great Mentor program that has truly been huge in my development and in helping me get acclimated to a new industry." Continental welcomes those who demonstrate strong commitment to customer service and provides all team members the support and resources needed to be successful in their new roles.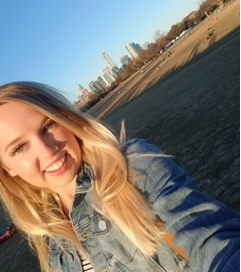 "My mentor, Kayla, (Assistant Community Manager at Springs at Egan Drive) has been so helpful in the development of my role with Continental," said Donnell. "Even before she was my mentor, she was helping me with all my questions, so when I saw her as an available mentor, I knew Kayla was a great option for me. I also really appreciate that we were given the ability to select a mentor based on a profile about them so you can find the best fit for you."
Donnell continued, "This program gives you a safe space to ask questions and feel comfortable and continues to aid in my development when I run into situations where I may not have the answer right away. I think the Mentor program is a huge benefit of Continental and am thankful that Kayla has been such a great mentor. Coming from a background of no knowledge in this industry, I feel I have come a long way with the Mentor program, and I look forward to how it will continue to help me in my development at Continental."
building communities, together
Every Continental team member is united in the pursuit of creating communities that enhance people's lives. Our mentorship programs play a key role in ensuring that our team members are comfortable and acclimated to their Continental work community to ensure that their own lives are fulfilled. To learn more about a Continental career, visit our Careers page.