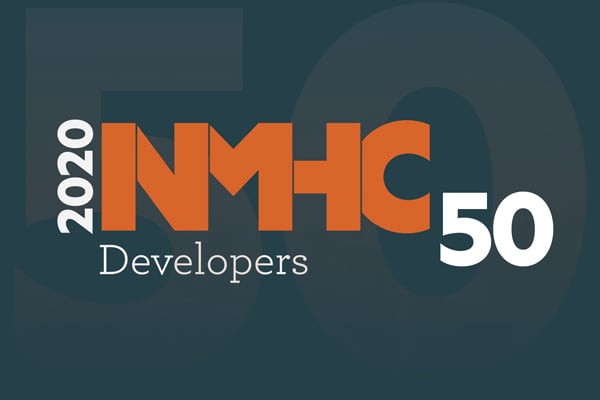 For the third time since we started reporting our numbers in 2017, Continental earns a spot on the National Multifamily Housing Council's (NMHC) list of the Top 50 developers in the country. This year's development numbers have placed us in the 15th slot securing, yet again, another strong year of property development.
The ranking is based on the 2,980 apartment home groundbreakings that we achieved in 2019. Although not reported, we believe that this year – as in previous years – we are the top developer of suburban, garden-style communities in the country based on the primary type of product that other firms on the list develop.
Of the thousands of multifamily owners and developers, Continental is one of only a handful of companies that develop, own, and operate their apartment communities. Continental is one such company. With 16,280 apartment homes in our current portfolio, aside from being a top developer, we are just over 6,000 apartment homes shy of breaking the Top 50 Owners List.
This great accomplishment has been the collective effort of the entire team and our culture. Continental has become a national leader in the multifamily industry as a result of the hard work and determination of our dedicated team. We are proud to provide quality communities and homes for thousands of our residents.