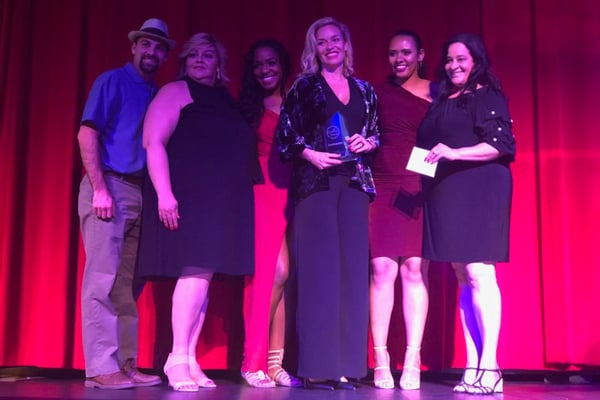 Each year the Southwest Florida Apartment Association (SWFAA) holds an award night for apartment owners, management companies, and team members. In total, 20 multifamily companies were represented at the event, with countless team members from an array of companies nominated for individual awards. Continental took home the Multifamily Management Company of the Year award!
For the past six years, this award has been won by Greystar and usually is won by 'management only' companies. Continental specializes in both the development and operation of their communities. Continental believes that keeping the company's culture consistent across all team members is the best way to build solid relationships, teams, and workplace experiences. There were many factors that led to winning the award, but the key takeaways were based on the company culture, growth, current and future supply in the market, success throughout the year, and reputation in market.
Developing luxury communities, having a strong company culture, and overall success are great attributes to have, but Continental is particularly proud of our onsite team members who strive to provide superior customer service to our residents each and every day.
Part of the award was largely based on team members' experiences in the workplace. Continental's Florida teams received a survey that asked questions about their experiences, growth opportunities, and working with senior leadership. Below are a few of their answers:
"At Continental, you're not just a number. We are truly 'One Team'."
"Total transparency. Everyone has a voice. Open to debate and challenge."
"We are very excited about the continued interest in our Florida growth."
"Committed to associate development."
"Company growth gives us continued challenges and opportunities for promotion."
"Continental strives for excellence. Senior management team leads by example."