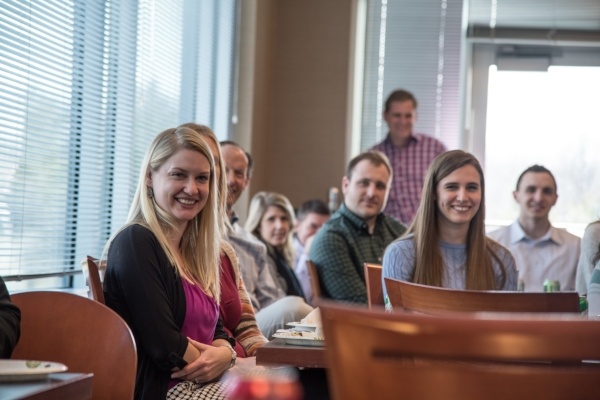 Every quarter Continental brings together our home office employees for a recap of our year so far. We call these meetings "Confabs". Typically we hear from CEO Jim Schloemer and other officers. The format is informal, with the objective being to keep everyone up to date on important topics, progress toward goals and recent successes. The most recent Confab was held on September 17.
Coming up to the end of the third quarter is a good time to check in on how Continental is doing on our collective annual goals. We have done very well on two foundational goals which relate to new apartment project development, which not only bodes well for this year but put us in a strong position for next year. We are also doing well on operations goals, which is a reflection of the level of professionalism and excellence within our apartment management group. There are a few goals that need work, but true to the Continental spirit, and looking at what we have done in the past, we expect a very active and successful fourth quarter.
"What's measured improves" is a familiar quote, originally attributed to management consultant Peter Drucker. Taking a close look at how we're doing is par for the course at Continental, and especially useful as we look to finish 2017 strong.