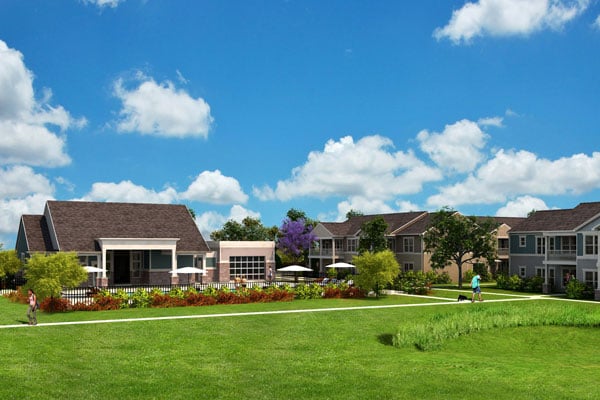 Wyoming has so many things to offer. It plays host to bison, Grand Teton National Park, and of course, Old Faithful, which is why Continental thought it would be the perfect location for a Springs Community. However, we chose a different Wyoming. Springs at the Reserve is a brand new, 300-unit community located in beautiful Wyoming, Michigan.
Springs at the Reserve will consist of 15 luxury apartment buildings on 31 acres of land, one of our biggest sites to date in terms of land size. Wyoming, Michigan is part of the Grand Rapids metro, Michigan's 2nd largest metro and 5th largest in the country. Boasting a 15 minute commute to downtown Grand Rapids and a 35 minute drive to Lake Michigan beaches, Springs at the Reserve is ideally located for the working professional who doesn't mind relaxing on the weekends.
Our Market Research Team works conscientiously on each site to evaluate each potential communities' location, ensuring that commutes to work will be easy, residential areas have great schools, and local neighborhoods are areas you would be proud to call home.
The addition of Springs at the Reserve adds 300 apartment homes to our portfolio; bringing our total to 548 apartment homes in Michigan. Currently, Continental has developed/owned 22,695 apartment homes across the United States.
Our Continental Team has worked extremely hard bringing this idea to reality. Congratulations everyone on a job well done!
We offer a townhome-style approach to apartment living with wonderful, unique amenities. Our 24-hour fitness center opens up to our resort-style pool with a poolside grill. Open floor plan designs and granite counter tops, accompanied by stainless-steel appliances and freestanding islands, help make our apartment homes a great place to call home. Our 30 Day Pledge guarantees you will always receive the best customer service.