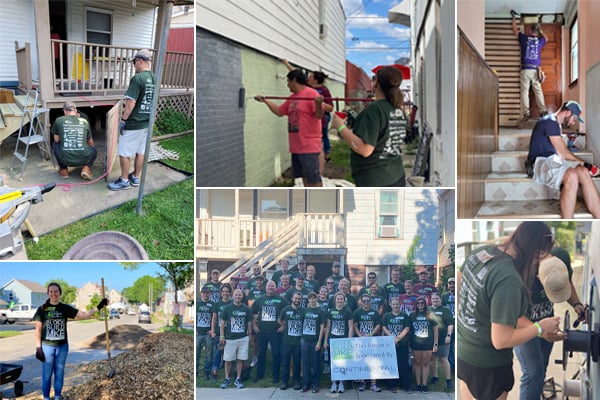 On August 13th and 14th, 30 Continental Team Members along with friends and family came together to complete over 40 needed repairs and improvements on two homes in the Lincoln Village neighborhood of Milwaukee.
The effort was part of Continental's sponsorship of this year's Revitalize Milwaukee Block Build, which made critical home renovations for 27 low-income homeowners.
Team Members completed a range of improvement projects including building a staircase, replacing a front door, patching drywall, painting exteriors, replacing sinks and faucets, installing lights and ceiling fans, building exterior decks, and landscaping. We were all proud and inspired to do this work alongside the owners of each of the two homes – Jesus and Maide (15 years in their home) and Irma (45 years in her home).
As a national real estate developer, owner, and operator of luxury apartment communities, the Block Build event was a terrific example of Continental's commitment to building communities and enhancing peoples' lives.