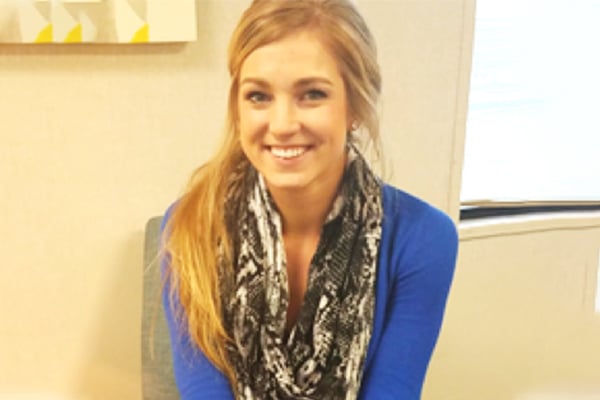 Continental's 2018 State of the Company event focused on three words: Raise the Bar. This new-found mantra has since served as an inspirational tool for Continental team members which encourages breaking through barriers to push forward in order to continuously learn, improve, and grow.
Kristina Disbrow, one of our amazing Leasing Agents at Springs at Allison Valley, has been a prime example of carrying out this theme by raising the bar in her everyday work. Kristina's dedication and perseverance in 2018 paid off as she closed on an impressive 160 leasing applications at the Springs at Allison Valley. It's no surprise that this huge accomplishment resulted in the announcement of Kristina taking the title of Continental's 2018 Leasing Agent of the Year!
When asked to describe what contributes to Kristina's success as a top Leasing Agent, the Community Manager from Springs at Allison Valley said the following:
"Kristina comes to work every day with a smile on her face, eager to go above and beyond for her residents and prospects. From day one, she has shown hard work and what it takes to be a team player." -Amber Friedrichsen
Kristina's success is directly influenced by her customer service, drive, and ability to push the bar to new heights. In recognition of her efforts, Kristina and a guest will be receiving an all-expense paid stay at the Ritz Carlton. It is our hope that by being able to experience the high level of renowned customer service at the Ritz Carlton, that Kristina will be able to bring back more customer service knowledge to reach new heights for her personal career growth and her team's growth in 2019.
The accomplishments that have been made across all of our Springs Communities deserve recognition. Please join me in congratulating Celina Kelly, Leasing Agent from Springs at Cottonwood Creek for being the first runner up for top Leasing Agent, closing on 142 applications. Ashley Stinson, from Springs at Lakeline, followed close behind, closing in on a total of 141 applications. Our third runner up, China Mitchell from Springs at McDonough, closed on 123 applications.
Thank you for all of your hard work and congratulations to each of you!