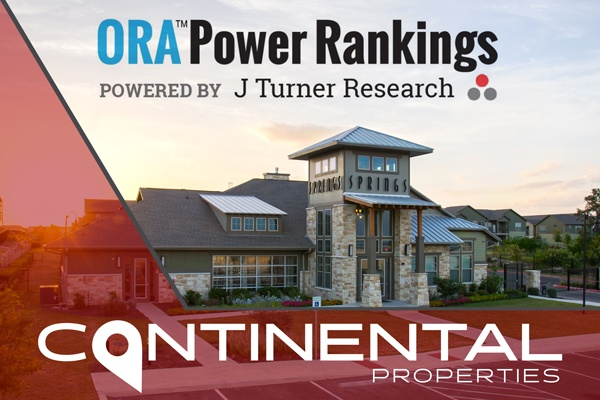 Each year, Multifamily Executive (MFE) publishes its Elite 1% list of online reputation for apartment communities. MFE researches over 101,000 properties, including all the online review sites, to come up with a list of the best properties by online reputation.
Continental had a strong showing this year with four communities earning the Elite 1% title. The Springs communities earning this award were Springs at Essex Farms, Springs at Juban Crossing, Springs at Sun Prairie, and Bridlewood Apartments. For Springs at Essex Farms, this is their 3rd consecutive year on the Elite 1% list and are actually in the top 0.2% overall! Both Springs at Juban Crossing and Springs at Sun Prairie are new communities in Continental's portfolio, developed less than two years ago. This is an amazing accomplishment for such new communities. Lastly, this acknowledgment validates the great ongoing customer service for Bridlewood Apartments - Continental's first apartment community developed in 1989.
This list is made up of the reviews of people that have experienced our customer service, regardless if they chose to rent with us or not. It is a great testament to the emphasis our teams put on customer service.
Congratulations to the team members involved in earning this prestigious award.