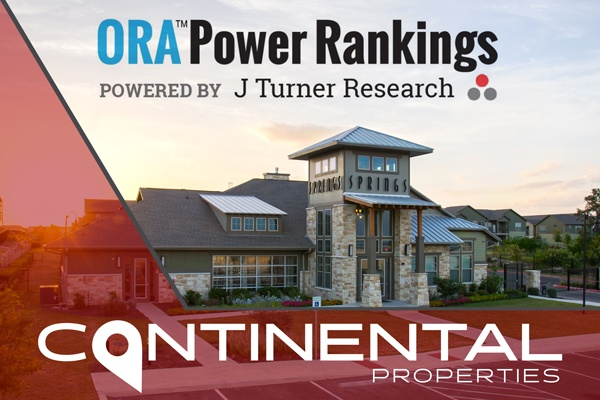 Each year, Multifamily Executive (MFE) and JTurner publishes its Elite 1% list of online reputation for apartment communities. JTurner surveyed over 120,000 properties, including all online review sites, to determine the very best properties by online reputation; 1,303 properties were chosen for the Elite 1% list.
Continental had a strong showing this year with six communities earning elite recognition. The Springs communities earning this award were: Springs at La Grange, Springs at Hamburg, Springs at Oswego, Springs at Posner Park, Springs at Sun Prairie, and Springs at Forest Hill. This the 2nd consecutive year on the list for Springs at Hamburg, Springs at Oswego, and Springs at Forest Hill!
This Elite 1% list is created from reviews by prospects and past/current residents that have experienced our 5-star branded customer service. This is a great testament to Continental's emphasis on customer service.
Congratulations to the team members involved in earning this prestigious award.
________________
We offer a townhome-style approach to apartment living with wonderful, unique amenities. Our 24-hour fitness center opens up to our resort-style pool with a poolside grill. Open floor plan designs and granite counter tops, accompanied by stainless-steel appliances and freestanding islands help make our apartment homes a great place to call home. Our 30 Day Pledge guarantees you will always receive the best customer service.