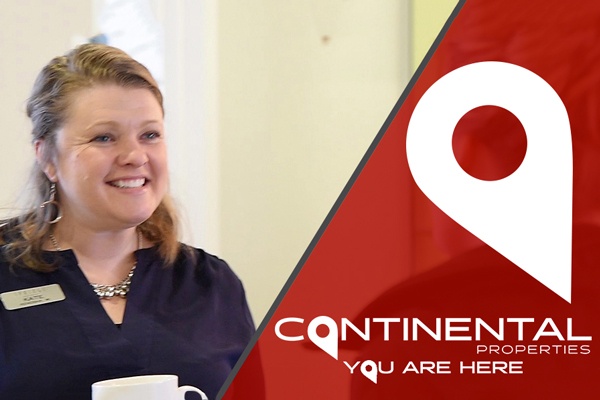 Meet Kate Garay, Property Manager at our beautiful Springs at Kenosha community in Kenosha, WI. Kate has extensive experience in Property Management and is currently participating in our Area Manager Development Program. This program provides our team members with support and new opportunities to advance their careers. At our Springs communities, we pride ourselves on outstanding customer service which is backed by our 30 Day Pledge to our customers. Kate loves talking with residents, meeting their pets, and cultivating a sense of community.

Hear more about our "above and beyond" customer service and how Kate stays fueled for her day in the video above.
Want to learn more about Continental or look into job opportunities working with a 5-time consecutive winner of Milwaukee Jounal Sentinal's "Top Work Place" award? Click here! What does it take to be a part of our team? At Continental, we have the highest standards of integrity with our customers, vendors, communities, and co-workers. Our unique culture comes from choosing team members that are the best and brightest, those who understand the value of hard work. We perform our work at an industry leading level and challenge ourselves to embrace change and continuously improve.