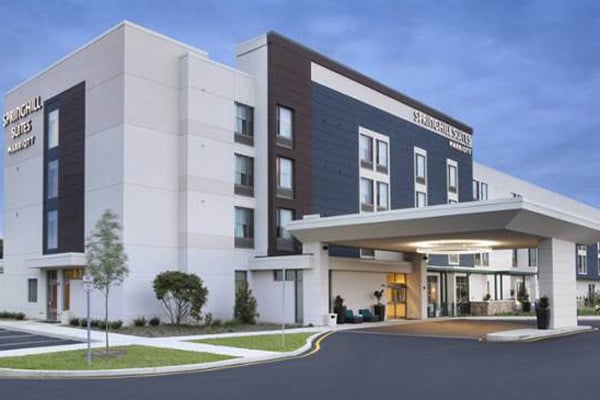 On June 12, Continental commenced construction in Tallahassee, FL for a 128 room Springhill Suites by Marriott. The Springhill Suites brand is the upper, moderate tier, largest "all-suites" brand according to Marriott. It consistently ranks among the top Marriott brands in guest satisfaction and has won numerous JD Power awards for service.
The Springhill Suites is located at the northwest corner of I-10 and Thomasville Road in the redevelopment of the Market Square Shopping Center. This project is a mixed use development with a new Cinepolos Movie Theater, multiple restaurants, and small retail shops. This location is one of the few in the area that will have walkability to food and entertainment. Its proximity to I-10 should give Springhill Suites a decidedly competitive advantage in the years to come.
The Springhill Suites by Marriott is Continental's second hotel in two years and fourth hotel in our portfolio. As an experienced and prolific national apartment developer and operator, we are very excited to continue our relationship with the Marriott brand, a company generally recognized as the premiere extended stay hotel brand in the industry.