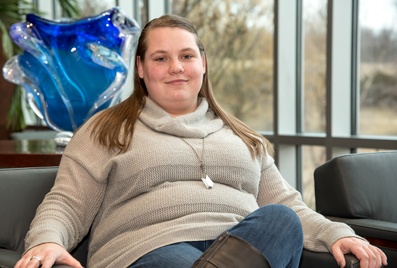 Kristen Beckwith has recently transitioned to the position of Multifamily Operations Coordinator. Kristen may be new to Continental's Home Office, but she is a familiar face at our Springs communities.
Kristen joined Continental as a member of a development program for future Springs leaders. She ably handled every challenge, and excelled everywhere she went. She has worked at seven different Springs communities during her four years with Continental, and most recently was the Assistant Property Manager at Springs at Legacy Commons in Omaha, Nebraska.
Her wealth of on site knowledge, willingness to take on new challenges and history of high performance made her a natural choice for the position. Please join me in congratulating Kristen, and in welcoming her to Wisconsin!