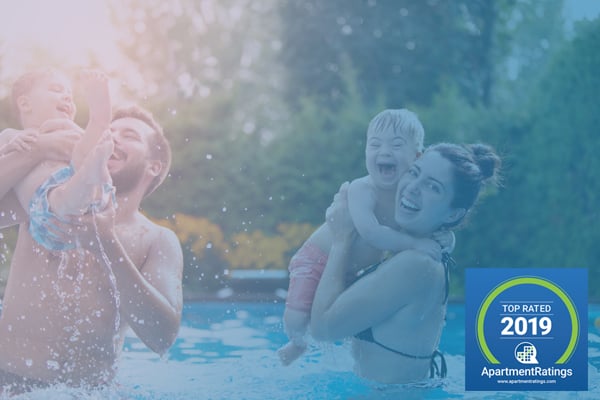 Each year, ApartmentRatings publishes its Top Rated Communities Award winners; receiving this award signifies communities that have outstanding resident satisfaction. ApartmentRatings states that only five percent of communities listed on their site qualified for this award, and Springs Apartments had a great showing!
Criteria for this award is as follows:
Community must have a minimum of 10 total reviews on ApartmentRatings
Community must have a minimum of 5 ApartmentRatings reviews for the award year
Community must have a minimum Recommend Score of 70% on ApartmentRatings
Springs Apartments saw 18 communities make the Top Rated list. This is 48 percent of our stabilized communities and 30 percent of our total portfolio. Congratulations to our entire Springs team and this amazing accomplishment!
Springs Top Rated Award Winners: