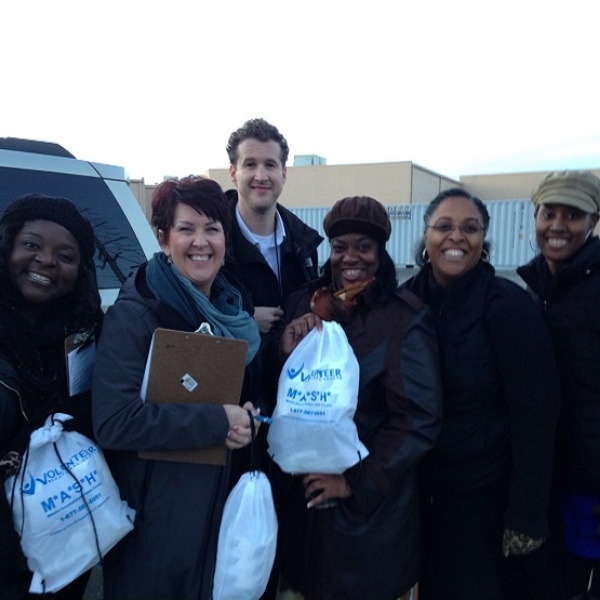 Continental Properties is a real estate company, but it is not the buildings that we build that make us exceptional, it is the people who work on and in them. Our team at Springs at Chattanooga demonstrated that in a very special way this week when the team left the comfort of their homes to reach out to those who do not have homes.
Tara Daniels, Property Manager, and her team went to volunteer at Chattanooga Regional Homeless Coalition. After a bit of training from the Homeless Coalition and a map of where homeless people tend to be, off they went. They shared care packages with the people they met and asked them a few census-type questions.
Tara, admirably respresenting Springs and Continental, shared her thoughts about the evening. "This event last night was truly humbling. I am so thankful and will not take anything in life for granted again. I am glad that Continental allows us to do things like this for our community. It is a joy to know we are actually helping people and not just saying we are. We walked last night into the deep of the woods and found people in need, presented them with care bags of toiletries and got information from them to help their situation. I am truly thankful that the Homeless Coalition is here in my city and doing great things to help the less fortunate. I am proud that we are in relationship now with this organization."
Here are a few short videos they recorded: