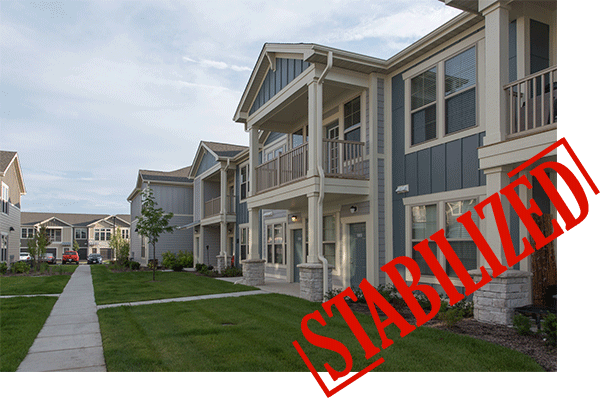 We are pleased to announce that Springs at Kenosha in Kenosha, WI is now stabilized. Featuring 280 apartment homes, Springs at Kenosha is conveniently located for local employees or people looking to commute to Milwaukee or Chicago.
Based in Wisconsin, Continental has a broad reach across the United States with our Springs Apartments brand. Kenosha was a special project for us because it was the first Springs Apartment community we developed in Wisconsin. Springs at Kenosha took an immense amount of hard work and dedication in the early development stages and continued persistence throughout the construction process.
Erik Hahn
and his team work closely with local municipalities to push the project through the development process.
Eric Ellison
then took charge and worked closely with our general contractor, McShane, to see the project through to completion.
Springs at Kenosha needed top-notch property management talent to see that the community had renters coming in each day. Kate Garay was perfect for the property manager position. Kate and her team provided unmatched customer service and leased the community ahead of schedule.
A significant amount of hard work has gone into Springs at Kenosha. Great job and congratulations Team Continental!
We offer a townhome-style approach to apartment living with wonderful, unique amenities. Our 24-hour fitness center opens up to our resort-style pool with a poolside grill. Open floor plan designs and granite counter tops, accompanied by stainless-steel appliances and freestanding islands help make our apartment homes a great place to call home. Our 30 Day Pledge guarantees you will always receive the best customer service.