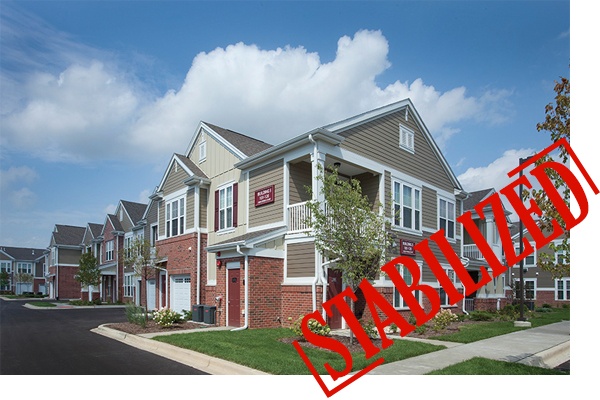 We are pleased to announce that Springs at Liberty Township in Liberty Township, OH is now stabilized. Featuring 288 apartment homes, Springs at Liberty Township is conveniently located for local employees or people looking to commute to Cincinnati.
From the start, Continental dealt with a challenging rezoning process with the city feeling that a commercial user made more sense. It was a lengthy process that involved Continental's commitment to designing the site around a shared public street that goes through a portion of the site. This is another great testament to Continental's eagerness to embrace change and do what it takes to get things done - the right way.
Construction for Springs at Liberty Township saw some unique and difficult utility issues. As is the Continental way, the Construction Department adapted and began to work closely with the utility provider to ensure all issues were resolved.
The Cincinnati market was not an easy lease-up for our onsite team. However, the team strived each and every day to bring this property to stabilization with hard work and unmatched customer service. Jessica Armstrong, Community Manager, along with Sherry Cameron, Regional Director, have led our lease-up efforts throughout our project. Prince Solomon partnered with our onsite team to ensure that our marketing efforts produced a high number of prospects. Our team faced several unique challenges throughout the lease up but remained focused and positive.
Congratulations, Continental, on another successful property lease-up!
We offer a townhome-style approach to apartment living with wonderful, unique amenities. Our 24-hour fitness center opens up to our resort-style pool with a poolside grill. Open floor plan designs and granite counter tops, accompanied by stainless-steel appliances and freestanding islands help make our apartment homes a great place to call home. Our 30 Day Pledge guarantees you will always receive the best customer service