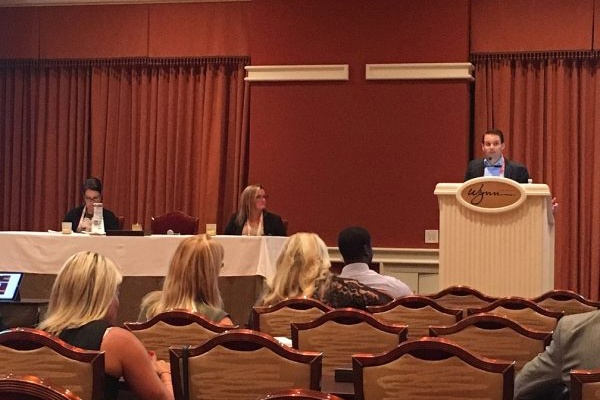 At Continental we have become used to the phrase "the best and brightest". It is how we think of ourselves, and the performance backs up our belief. Recently a few of our multifamily operations team members were asked to share their knowledge with hundreds of other apartment operators at RealWorld 2017. Heather Riggs, Marcie Bissell and Morgan Bartkowiak were all panelists for break-out sessions during the conference.
Heather Riggs, Vice President of Multifamily Operations, was on the panel for "How Multifamily Experts are Winning with Business Intelligence". One of the biggest challenges for any organization is getting a handle on the mountain of data and using it to improve results. Heather and our teams regularly gain new insights and imagine better ways of reaching our performance goals by utilizing the data analysis tools at our disposal.
Marcie Bissell, Director of Revenue Management, who formerly worked for RealPage specializing in revenue management, was a participant in a session called Revenue Management Spanning All Portfolios. Her prior experience has been a great asset to Continental in changing the way we look at setting rents.
Morgan Bartkowiak, Multifamily Training Supervisor, spoke on a panel for a session titled, Redefine Your Employee Training with EasyLMS. This is the second year she has been asked to share how Continental successfully uses Realpage's Learning Management System to on board new team members and give them opportunities to add skills and competencies that will help them further their careers.
Being recognized by a vendor partner for our high level of competency in the industry is quite a compliment. All three women represented Continental quite favorably and we are proud to have shared their abilities with our peers.