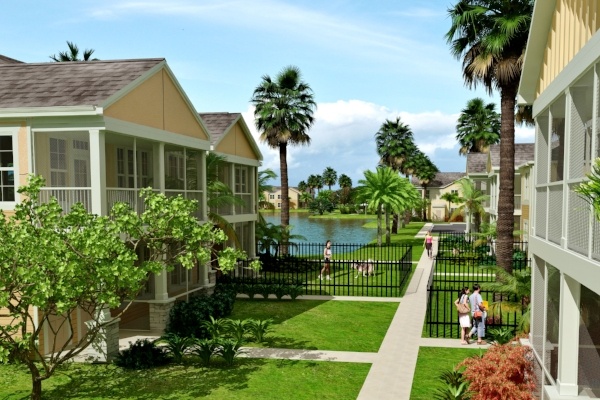 November was a strong month for the Continental team, specifically for our expanding Florida portfolio. Continental purchased a combined total of 48 acres split between two communities. The 256 unit Springs at Port Charlotte in Port Charlotte, FL and the 304 unit Springs at Tradition in Port St. Lucie, FL are welcome additions to our growing Florida portfolio.
Springs at Port Charlotte broke ground on November 15, 2017. Port Charlotte is the 8th fastest growing metro area in the nation, creating a need for new residential development. Port Charlotte is located equidistant between two successful Springs markets, Bradenton/Sarasota and Ft. Myers/Naples.
Springs at Tradition broke ground on November 29th, 2017. Port St. Lucie is the 10th fastest growing metro area in the nation. Our location was a perfect choice for Springs because it is located within the Tradition master-planned community, a 8,300 acre development boasting 3,000 residents, a 600,000sf shopping center, Class A office buildings, and a strong 3 percent annual job growth.

The addition of Springs at Port Charlotte and Springs at Tradition will bring our Florida development portfolio to 3,073 apartment homes in 11 Springs communities. These two communities add 560 apartment homes to Continental's overall portfolio of 19,663 apartments in 18 different states.
We offer a townhome-style approach to apartment living with wonderful, unique amenities. Our 24-hour fitness center opens up to our resort-style pool with a pool-side grill. Open floor plan designs and granite countertops, accompanied by stainless-steel appliances and freestanding islands help make our apartment homes a great place to call home. Our 30 Day Pledge guarantees you will always receive the best customer service.