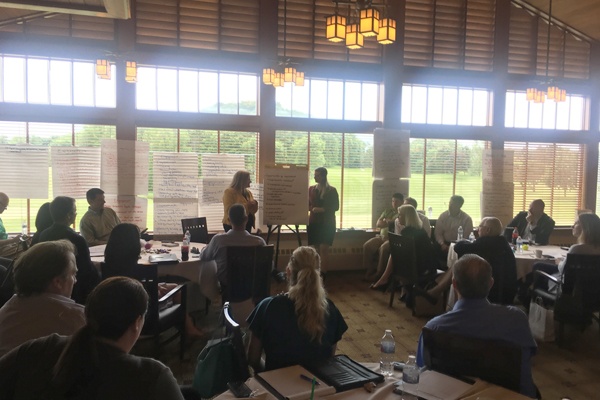 Continental has a tradition that sets us apart and helps solidify our spot on the Top Workplaces in Wisconsin. Each year, Continental's home office partakes in our Challenge Meetings. At this meeting, all non-director level employees meet with the Continental Officer group to have open conversations about what's working and not working at Continental. As this group meets, the Directors also meet with Jim Schloemer (CEO) and Dan Minahan (COO).
Being a 6-time consecutive "Top Workplace" winner is not a mistake. Part of what makes Continental a great place to work is our shared passion for what we do. It's our drive and determination that makes Continental a successful, fulfilling company to work for. With new team members starting regularly, it is vital to transmit elements of our culture from those who have been here for some time to those who are relatively new. The meetings are an actualization of Continental's tradition of insisting on absolute honesty and an opportunity to never settle for the status quo.
As an example, at the 2002 Challenge Meetings, there was robust debate about the process by which we brought projects from identification of a market opportunity to completion. The open, honest, and passionate debate among our team members led to a very significant shift in our project management and adaption of our team-based matrix system, which has been instrumental in our continued success as a retail developer and our emergence as a top 10 national apartment developer.
Time-honored practices are important to a living organization. Traditions at Continental are not rigid; rather, they give us a framework for creativity and growth while connecting us to the things that have made us great.