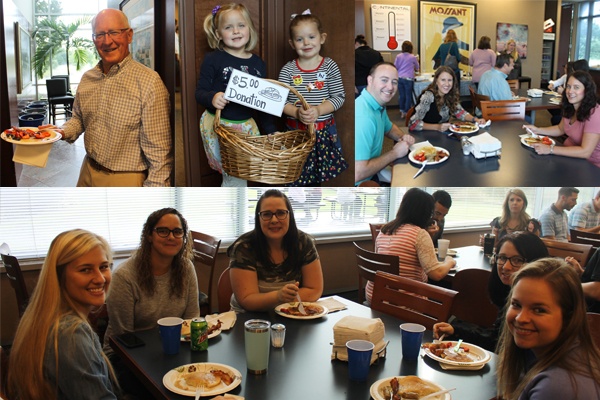 As a national real estate developer, it is natural for us to touch the lives of many people around the country. Through our multifamily, retail, and hospitality developments, we are able to provide housing, jobs, and help grow the local economies. The dedication of our in-house and onsite team members make this possible each and every day with their constant drive to perform their work better than they have done before.
One such employee-driven initiative derived from our 2017 Challenge Meetings. Team members saw a need to further give back to people in need in the form of our Continental Cares program. The Continental Cares committee was formed in spring of 2018 to identify charitable organizations that Continental could partner with as part of our charitable giving campaign. The committee conducted extensive research on a variety of organizations both local to Wisconsin and nationally.
On Friday, September 7th, Continental Cares hosted a pancake breakfast to raise money for our donation campaign for Revitalize Milwaukee. Serving pancakes, bacon, sausage, and fruit, we made great strides towards our overall goal. We will host several Continental Cares initiatives throughout the year, targeting Revitalize Milwaukee, Ronald McDonald House, and Supporting Our Troops.
Learn more about Continental Cares on our website.