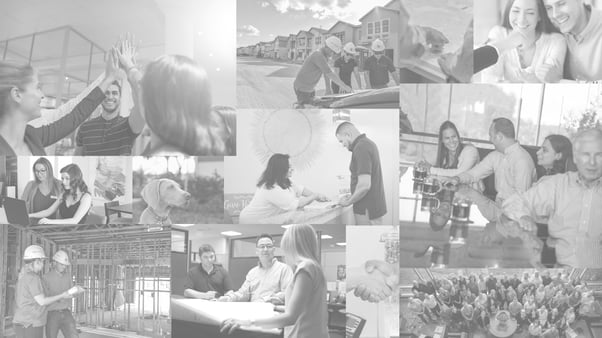 An essential element of Continental's culture is our commitment to continuous improvement. Continuous improvement in how we accomplish our goals, the projects that we develop and operate and in maintaining a workplace that is a magnet for the best and brightest. We realize ingenuity on small and large scales by fostering an environment where new perspectives and creativity are valued and flow freely from our team members diverse experiences and interests.
Throughout the first half of 2019, Continental has set out to "check our assumptions" and "challenge the status quo" through a series of talent- focused and directed initiatives (outlined below).
At the beginning of April, team members were invited to participate in a total rewards survey where they would rate their satisfaction with our existing benefit/perk offerings and provide suggestions for alternative or additional offerings of interest. We were pleased to see the high level of satisfaction with Continental's total rewards package and we took note of the alternate perks and benefits most commonly requested.
Continental checks in with team members on current levels of engagement and job satisfaction by way of an anonymous engagement survey and a manager/team member Ask Interview conversation during the months of May and June. We understand that engagement varies throughout the year and that it is impacted by factors within and outside of the company's control. Continental strives to be cognizant of and open to adjusting factors that will enhance our team members experience and engagement with the company. This is why we commit to ongoing surveying of engagement and individualized conversations between manager and team member(s) about engagement and job satisfaction.
Our annual Challenge Meetings, held each year in June, are yet another cultural differentiator and a team member favorite at Continental. Small and large issues alike have been addressed through this forum – where team members at all levels prepare and present issues of significance and opportunities for improvement to senior leadership. Feedback loops are built into the event and continue in the days and weeks that lie ahead as senior leadership considers and consolidates the feedback into action items.
Among other themes extracted from the above forums, two seemingly small requests came through with resounding clarity – relaxation to our dress code and additional schedule flexibility. With that, Continental is pleased to announce that we have adopted a "Dress for Your Day" dress code and "summer hours" schedule at our home office. Both benefits are intended to provide our team members greater control and flexibility with their workdays.
The following excerpt, taken from Continental's Strategic Plan illustrates our commitment to realizing an exceptional and evolving workplace filled with a team of highly dedicated and competent professionals. Continental's success over the past 40 years is no doubt a reflection of our promise to embrace change of value and benefit to the business.
Continental seeks to be a "a magnet for the best and the brightest". We have attracted and assembled an extremely competent team with shared values. The competitive marketplace will demand that we increase the attractiveness of Continental as a workplace for current and future team members in order to successfully compete and achieve our strategic goals. – Continental's Strategic Plan 2018-2022 (Modified February 2019)