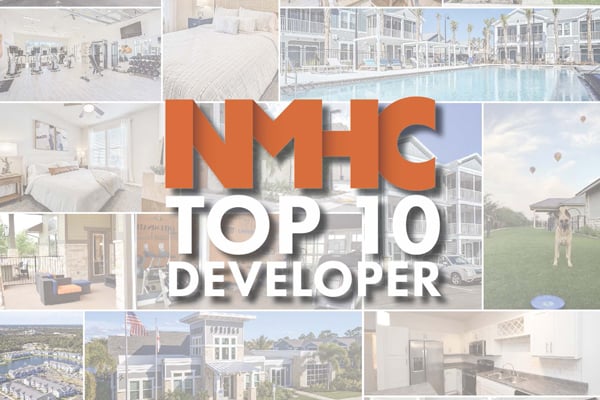 Continental Properties has earned a spot on the National Multifamily Housing Council's (NMHC) list of the Top 50 developers in the country. This year's numbers have placed us in the top 10, highlighting another strong year of property development.

The ranking is based on the 3,625 apartment home groundbreakings that we achieved in 2021. Of the thousands of multifamily owners and developers, Continental is one of only a handful of companies that develop, own, and operate our apartment communities.
This remarkable accomplishment has been the collective effort of the entire team and our culture of agility and a collective drive for results. We are proud to create communities that enhance people's lives. Congratulations, Continental Team, on being named a top 10 developer in the country.
About Continental Properties
Continental Properties is a national developer and operator of multifamily communities, retail, and hospitality properties. Since its inception in 1979, Continental Properties has developed over 100 apartment communities encompassing more than 30,000 apartment homes in 19 states.