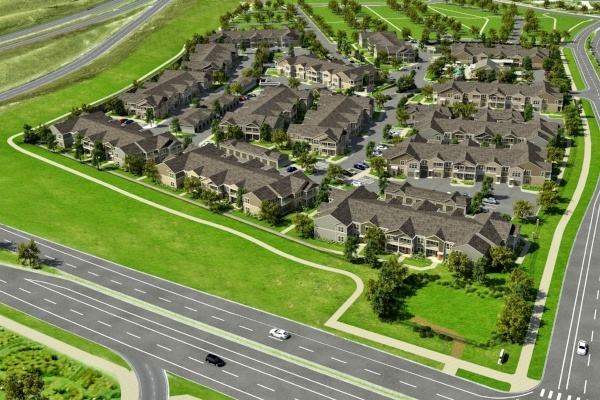 The last 12 months have been very active for Continental in the Rocky Mountain State. On September 6, 2017, we purchased land in Aurora, Colorado for our fourth apartment community in the state, Springs at Eagle Bend.
Aurora is a southeast suburb of Denver, and the new community is well placed just outside of the E-470 Beltway, offering residents easy access to the entire metro area, as well as to all of Colorado's exceptional outdoor recreation.
With this project, Continental has 1,012 apartment homes under construction in the state of Colorado. Springs at Sandtone Ranch is in Longmont. Springs at Allison Valley is in Colorado Springs and Springs at 2534 is in Johnstown. Congratulations to the entire team for all the dedication and hard work.