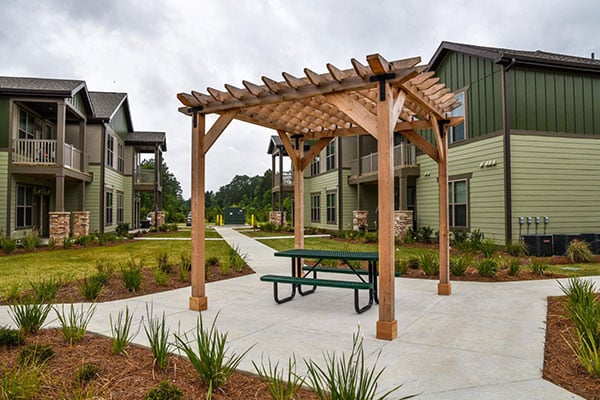 I am pleased to announce Springs at Fremaux Town Center has achieved stabilization, our first Springs community in the state of Louisiana.
As with all of our projects, cooperation and talent at every level of the organization has allowed us to reach this goal. Special thanks go to Alicia Montgomery, who joined the team as Property Manager in March 2016. Through many challenges for our on site team Alicia kept our team focused, positive, and pushing ahead.
This accomplishment is just the beginning of great things for Continental in Louisiana, where our Springs presence is growing. Springs at River Chase in nearby Covington, is open and actively leasing, and Springs at Country Club in Lake Charles, is early in the contsruction process. We look forward to seeing these two follow the successful model set by the team in Slidell.