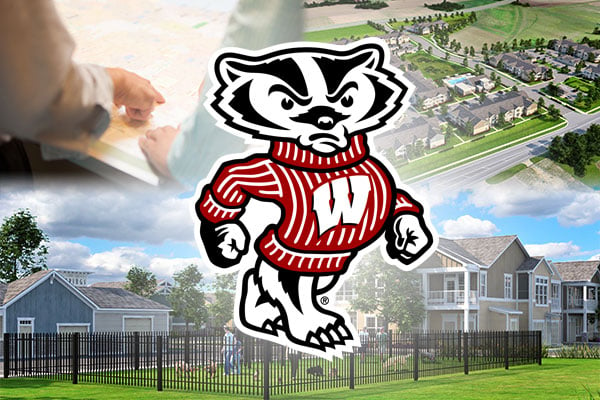 On June 7, 2017 Continental closed on the acquisition of 14.7 acres in Sun Prairie, WI for our newest Springs apartment community. The site is located in a high growth corridor with immediate access to new retail, restaurants and other resident amenities. Upon completion the project will have 228 homes.
Springs at Sun Prairie is especially exciting because, although our brand is becoming quite well known in our industry around the country, it is relatively new in Wisconsin. The effort and dedication of the team is consistent with all of our projects, but there is something personal about sharing our work with residents of Continental's home state.
With this project, Continental has developed a total of 18,107 apartment homes in 18 states, but only 712 homes in Wisconsin. It has been a great team effort to get this to closing and in so doing, continue our growth close to home.
Speaking of teams, in many of our communities around the country we add decor touches that memorializes the local university, and there is no shortage of competitive banter during college football and basketball seasons. We have touches of royal blue in Lexington, maroon in College Station and now we can add Badger Red to our new location in the Madison area!
Congratulations everyone!