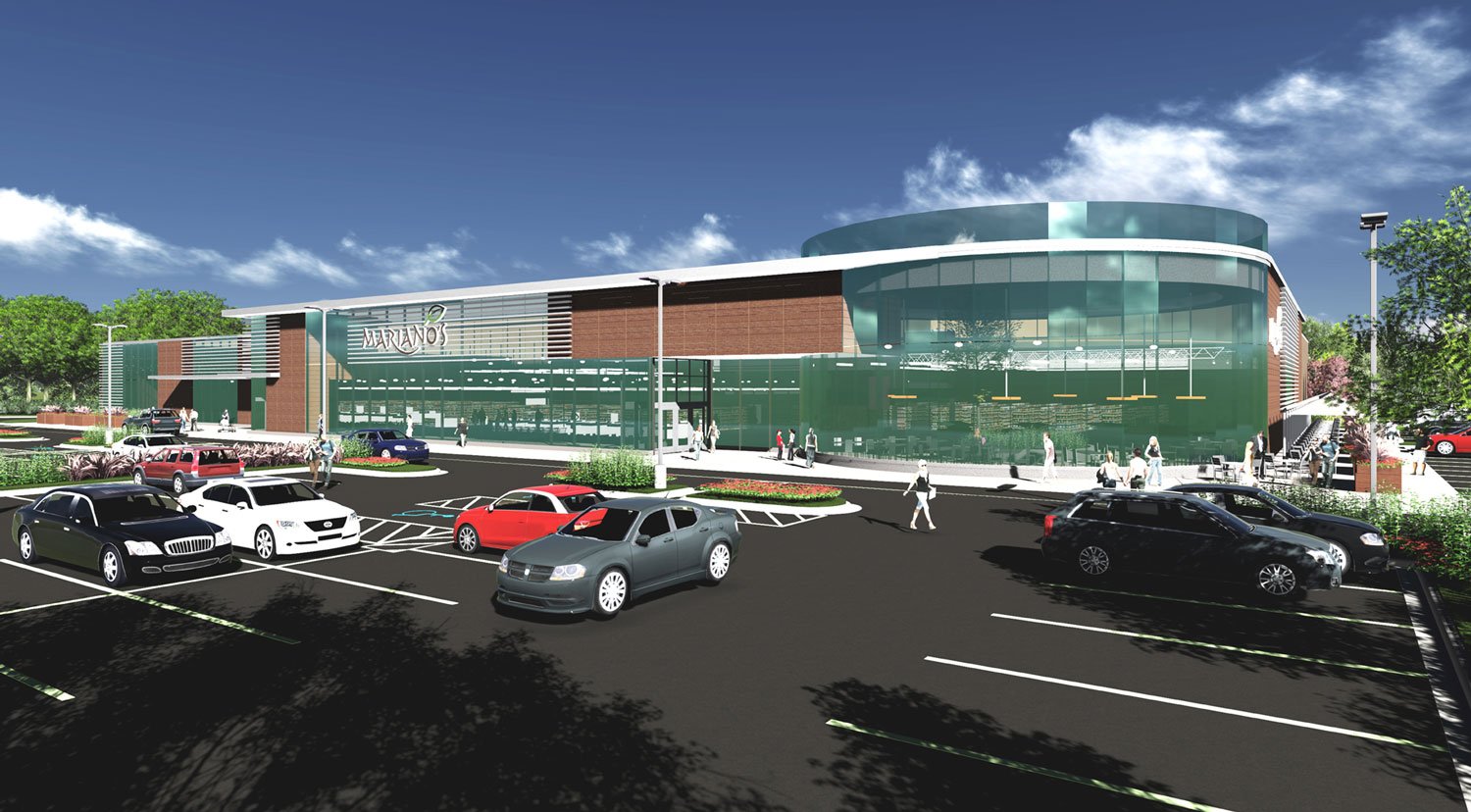 The Retail Team is very pleased to announce, after a long (4+ years) road, the closing on the land for the new Mariano's in Bannockburn, IL was completed yesterday. The Mariano's grocery store is currently the most successful grocery store concept in Chicago and the Retail Team is excited to add to their expansion.
This has been a supreme exhibition of how the Continental DNA drives each member of our team when we believe in a project, and this certainly is a project worthy of that dedication.
For more than twenty years, grocery companies have been interested in this site and many developers have attempted to get a deal done there. It first showed up on our radar about five years ago when Paul Vastag identified it as a prime location based on demographics, traffic counts and other similar store locations. Because of the retail zoning, we thought this would be an easy deal. Not so.
Led by Steve Wagner, every team member played unique and vital roles in working through challenges. We are ready to break ground on a beautiful, new, high-end grocery store in an area that has few other high-quality options. It takes vision, determination, and hard work to get deals like this done. Our Chairman and CEO, Jim Schloemer, says it well. "Congratulations Team! We are very proud of the professionalism with which you have represented Continental through this process."