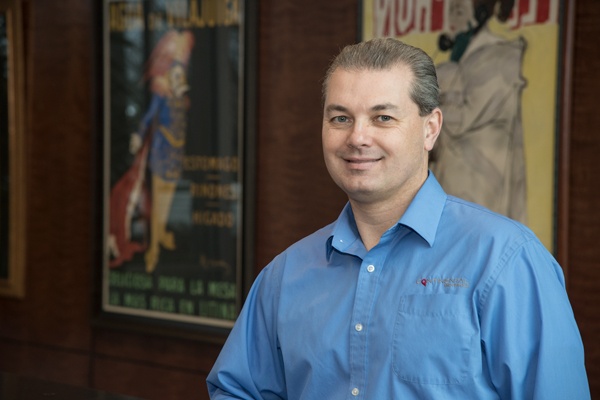 During Continental's annual "State of the Company" event that took place on November 1st, 2017 at Boerner Botanical Gardens, Paul Vastag was named the 2017 Rich Bell Award winner. This recognition is given every year to the individual who most embodies the leadership and teamwork characteristics of Rich Bell, one of the three founders of Continental. Rich lived his professional life in a way that is a major part of the foundation upon which Continental is built.
Paul joined Continental in October of 2007 as a Market Research Analyst. In 2012, he was promoted to Director of Market Research. Paul embodies the Continental Creed and constantly strives to perform at the highest level. Paul has a confident yet humble demeanor that has helped make him the go-to person when you need something done right. Kim Grimm, Executive Vice President of Development and Chief Talent Officer, said "Paul has totally transformed our market research department – he is always looking for ways to complete our work better than it is performed anywhere else and better than we have done it before. Paul is a great manager and mentor to team members. If someone has a question or they need information, they are going to Paul."
When asked about his professional mantra, Paul said: "Follow your passion, work hard, never stop learning, work with great people that make you better, and have fun along the way." Congratulations, Paul, on this well-deserved award!