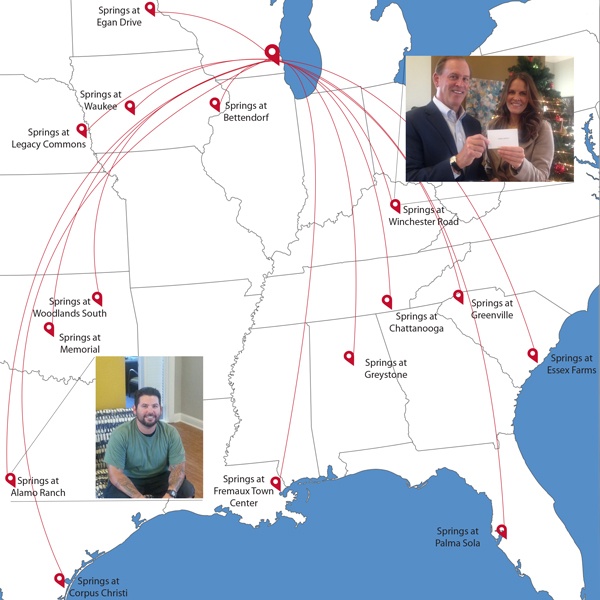 What does organizational transparency look like? If you're not sure, look no further than Continental's State of the Company (SOC) event.
On Wednesday, November 4, 105 Continental employees gathered at Milwaukee's lakefront in Discovery World's appropriately named Innovation Theater to discuss Continental's progress towards our 2015 goals and begin to consider the challenges ahead in 2016. Of the 105 in attendance, 47 were at the event for the first time. The theme of this year's event was "One Team" in an effort to recognize how all of our individual efforts combine as part of a larger team to achieve some pretty amazing things.
Beginning on November 10, Jim Schloemer and Dan Minahan began the State of the Company Roadshow to bring a similar conversation and dialogue to Continental's Springs team members. This tour stopped at 15 locations and wrapped up on December 15th.
The final stop on the tour, Springs at Winchester Road in Lexington, Kentucky, had a little something extra to celebrate, our SOC raffle winner! All Continental employees names had been entered into a raffle for an all-expense paid weekend to Atlanta with Behind the Scenes passes to Cirque du Soleil. The lucky winner was Jesse Castillo, Maintenance Technician and Springs at Alamo Ranch. Congratulations, Jesse!