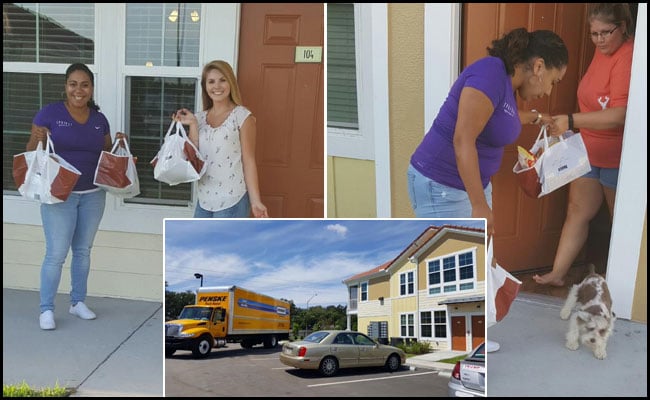 We are so excited to be moving residents in to our beautiful first building at Springs at Bee Ridge in Sarasota, FL! The operations team is grateful to our world-class development team who found an amazing location right off I-75 in the heart of a very desirable area of Sarasota. The design team did a fantastic job, and the residents are thrilled with the gorgeous interior design complete with high quality finishes including all granite counters and stainless steel appliances.
Our management team, led by Lashana Brown, greeted the residents with a bag of goodies, thanks in part to contributions from the Publix across the street.
Congratulations to all team members who have helped us get to this point, and we look forward to a very successful lease-up!