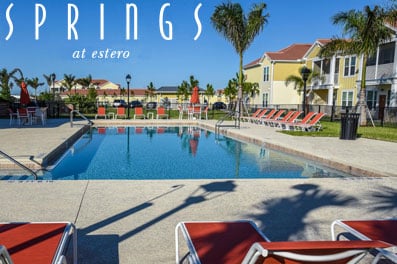 We are pleased to announce the stabilization of Springs at Estero. Late last week our team achieved 94% occupancy, and we are projected to hold occupancy in the mid-90s going forward.Kudos start with Chris Moore, Director of Multifamily Acquisitions, who found our site. Although the greater Fort Myers area has seen tremendous growth, the Estero area had few apartments available. Our development and construction teams did a phenomenal job getting the site entitled and built. Being so close to Florida Gulf Coast University and Miromar Outlets, this development attracted immediate attention, and hundreds of phone calls to our home office for leasing information.
Tiffany Watson, Property Manager, who relocated from Springs at Trussville in Birmingham, jumped in quickly to manage all of the inquiries. She led our Springs team in a very successful lease up. Our first residents moved into Springs at Estero on October 16, 2015. During the month of October we welcomed home a total of 71 new residents, and we had 140 additional leases in place.
This is an outstanding example of what we see often at Continental. Talent, ingenuity and hard work come together on projects like this, and the results speak for themselves. Congratulations to all!