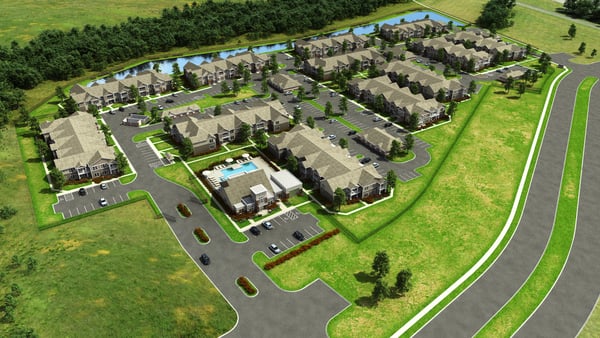 Springs at McDonough is our latest new addition to the Springs portfolio of apartment communities. Located on roughly 38 acres of land near the northwest corner of State Route 20 and State Route 81 in McDonough, Georgia, this community will have 268 apartment homes.
This is the first community we have undertaken in the Atlanta market. It is walking distance to a major retail shopping center, South Point. The location has high visibility and is just off I-75 for the convenience of Atlanta commuters. The metro area has very impressive job growth numbers, putting it 5th in the country in that category. Henry County, where the community is located, is actually outpacing the greater metro area for job growth.
Thanks to all team members who helped bring this to closing on October 7. I look forward to seeing our Construction build these beautiful new homes, and to watching our Operations teams go to work filling them with happy residents!