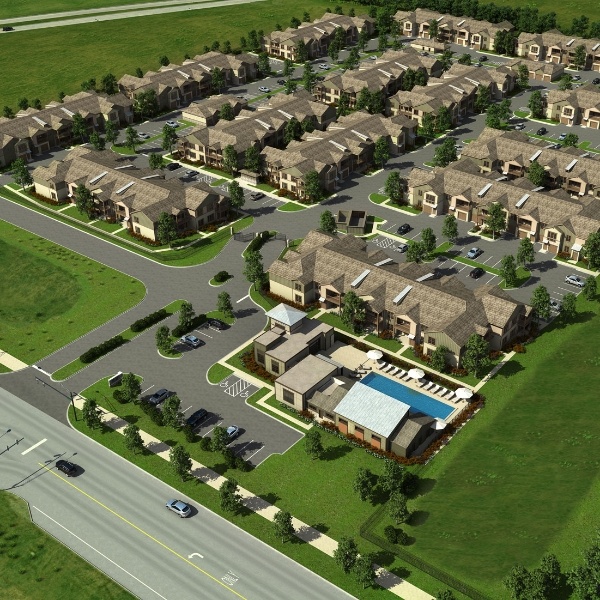 Springs Team 1 is excited to announce the closing of the Springs at Orchard Road, a 300 unit community that will be our third project in Chicago metro. In addition to the new community, our retail team will be able to take advantage of approximately 7 surplus acres to land tenants at which our residents will be able to shop or dine.
North Aurora, a western suburb of Chicago, is located approximately 45 miles from Downtown. The property itself is located 1.5 miles north of the intersection of I-88 & Orchard Rd. Our residents will enjoy an easy commute to a number of major employers along the I-88 corridor such as BP America, Caterpillar, Fermilab and Provena Health. Along with a short commute to major employers, our residents will have access to great nearby retail such as Woodman's, Target, Starbucks, JC Penney, Chipolte, Buffalo Wild Wings, Panera and the Chicago Premium Outlets.
This project required a herculean effort by our best and brightest - they did an incredible job shepherding this to a successful closing. The Team did a remarkable job forging partnerships with the Village of North Aurora and nearby neighbors to obtain local support and required rezoning, annexation and special use permit approvals in order to proceed.
Groundbreaking will take place tomorrow!