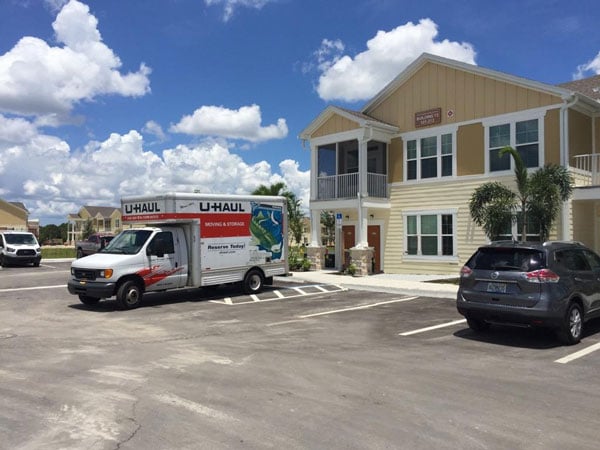 This past Friday, Springs at Six Mile Cypress opened the first building and moved in its first residents.
Pulling up to the community in Fort Myers, FL you get an immediate "wow factor" with the plush landscape, beautiful location and impressive design. Kudos to our development team for finding this beautiful, convenient location, and to our design team for putting together this stellar product. Our construction and property management teams have been working together as one team to welcome our first residents to their new homes.
Tiffany Watson, our Property Manager from Springs at Estero, has been working side by side with our Assistant Property Manager, Candace Harbour. They were very busy on that first day, helping 28 new residents move in to 15 apartments.