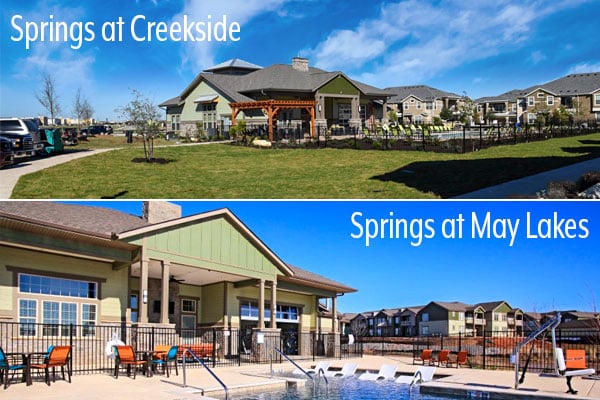 As Continental continues to grow, achievements mount across our portfolio, and two important milestones were hit this past week. Springs at Creekside in New Braunfels, TX and Springs at May Lakes in Oklahoma City, OK both reached stabilized occupancy.
Springs at Creekside was led to the finish line by Kelly Kempker, Property Manager. She, along with Director of Property Management Jenny Parker, who started the lease-up, navigated many challenges and tirelessly tried new ideas and approaches to attract and close on prospects.
Springs at May Lakes was led to the finish line by Corrina Jim, Property Manager. She was preceded by a terrific pinch-hitter, Kathleen Knutson, who filled in for several months and kept leasing momentum going.
The challenges were many for these two projects, and over the course of their life cycles thus far, numerous Continental team members deployed their unique talents to help us achieve the goal. Having two projects with different development, construction and operations teams in different metro areas reach stabilization at the same time gives us a heightened appreciation for the enormous scope of our work and the extraordinary dedication and collaboration of each person and department.