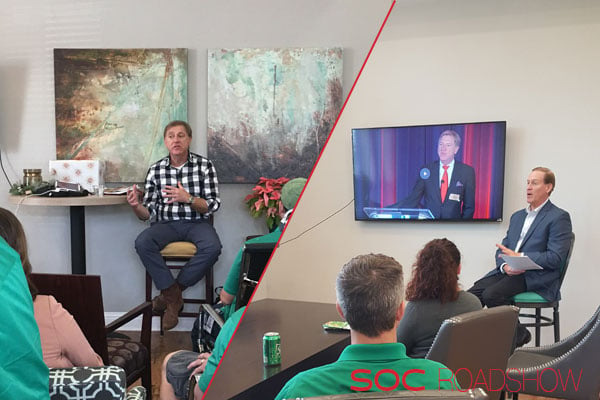 On Wednesday, November 2nd, nearly 135 Continental team members gathered at the Pilot House at the Discovery World Museum for Continental's 2016 State of the Company (SOC) meeting. During this event, which is held annually, team members had an opportunity to learn about Continental's accomplishments in 2016 as well as considering how the organization will achieve its goals in 2017.
The theme of the event was 'Magic'. At first blush that theme may seem to make light of what we do and what we have accomplished. Quite to the contrary, the presenters, who included all of the company's officers, made it clear that it is due to organization-wide commitment to our Continental Creed. Indeed, the level of performance we have achieved could only have been done through an eagerness to embrace change and an unwavering dedication to teamwork, fair dealing, superior thinking, economy and hard work. Perhaps to the outside world what we accomplish seems magical, but the magic only happens when smart, hard-working people use their talents the way we do.
Beginning on November 11th, Jim Schloemer (CEO) and Dan Minahan (President) began the annual traveling SOC roadshow in which they bring a similar presentation and discussion to team members at Continental's Springs apartment communities throughout the country. This tradition, although highly unusual, is an opportunity for every Continental team member to spend meaningful time with either the CEO or President. The meetings give the on-site teams a unique look into the overall direction of the company and the executives a peek into the daily work lives of distant members of the organization. By the end of their tour, on December 14th, they had visited all 12 of the SOC roadshow locations with all of the Springs communities in attendance.