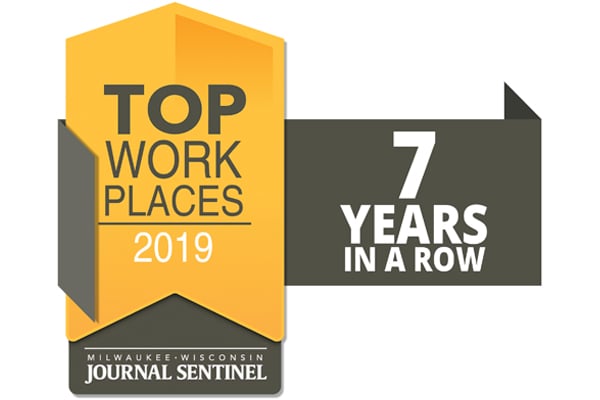 For the seventh consecutive year, Continental Properties Company Inc. was named a Top Workplace by the Milwaukee Journal Sentinel. Selection for this honor is determined through the results of an anonymous survey of our entire Continental Team.
Our dedication to teamwork, superior thinking and eagerness to embrace change are the cultural differentiators that bring about this public approbation. Our culture is sustained by the people who, with so much dedication, apply their talents to our collective success. We are a Top Workplace because of every team member's commitment to our shared goals, and to our Continental Creed.
As a result, we make a difference in people's lives; not only in the lives of our co-workers and families, but in the lives of our residents and the customers at our retail and hotel properties. Congratulations to each member of the Continental Team. This recognition strengthens our success as a magnet for the best and the brightest!