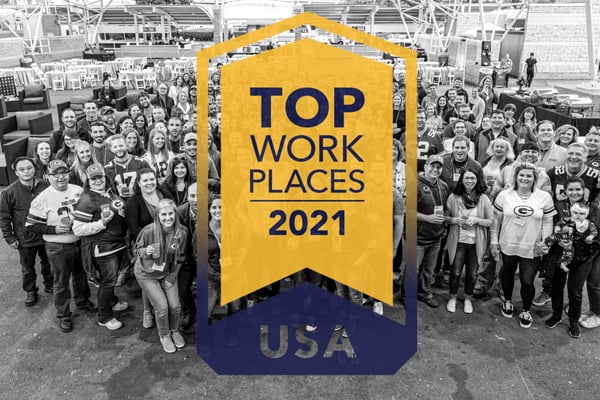 We are very pleased to announce that Continental has been awarded Top Workplaces USA 2021. This is a new award presented by the Milwaukee Journal Sentinel highlighting companies that conduct business nationwide. Continental has received their Top Workplaces award for the past eight years.
Top Workplaces USA highlights regional- and national-level programs plus industry and company culture awards. The award was open to all organizations with 150 or more employees in the United States that do business nationwide. Over 22 million surveys and the participation of over 66,000 organizations led to a modest selection of the final Top Workplaces USA winners.
Our drive for results, superior thinking, and eagerness to embrace change are the cultural differentiators that bring about this public approbation. Our culture is sustained by the people who, with so much dedication, are agile and empowered to bring about our collective success. We are a Top Workplaces USA because of every team member's commitment to our shared goals, and to our Continental Creed.
Together, we make a difference in people's lives; not only in the lives of our co-workers and families, but in the lives of our residents and the customers at our retail and hotel properties. Congratulations to every member of the Continental Team for this first time recognition. This is a great example of what each of us has done to create a company where the best and the brightest love to work.