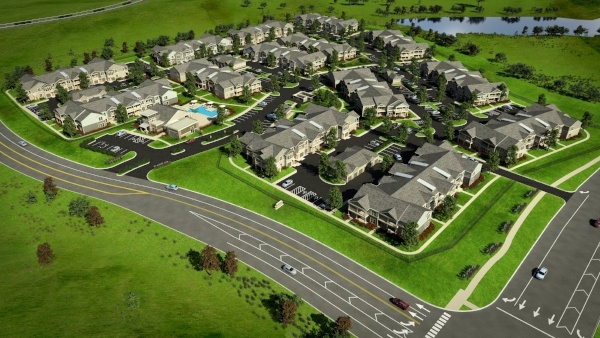 On behalf of Springs Team 1, I am pleased to announce that Continental has closed on the acquisition of 17 acres of land in Colorado Springs, Colorado, which is the future site of Springs at Allison Valley.
The project is the company's second multifamily development in the State of Colorado and will consist of 280 apartment homes within fourteen buildings. The property is located on the north side of the city with convenient access to I-25 and major employers in the area. Colorado Springs is the second largest metropolitan area in the state and a city that has experienced robust economic growth contributing to prime apartment fundamentals.
This also marks a new milestone for Continental. With this project we have exceeded our 2016 groundbreaking goal by 325 units, for a grand total (and a new record) of 3,175 units. Kim Grimm, Vice President of Development, lauds the achievement, saying, "Congratulations to all of you on your hard work in achieving this amazing goal." Paul Seifert, Vice President of Operations, agrees. "We expect continued significant growth in 2017 and beyond and are grateful for the opportunity that Kim and her development team have put in front of us."