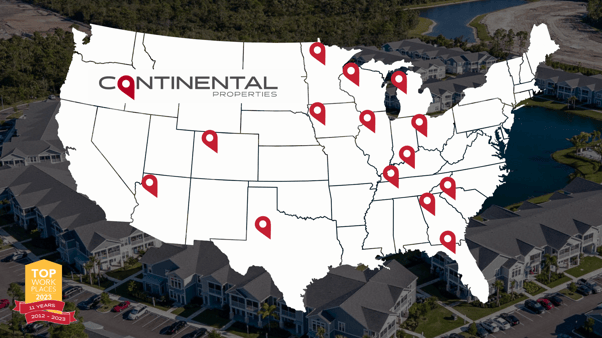 As a prominent national real estate developer and operator, Continental Properties provides an extensive array of career opportunities to its team members nationwide. As Continental continues to grow, numerous relocation options to different cities, states, or regions within the country become available. Exploring these relocation opportunities can bring forth various advantages for interested team members, such as professional advancement and the chance to immerse in a fresh culture and environment.
Continental's vast geographical landscape means there is an opportunity to fit all lifestyle preferences of our team members. Hear from four current team members who have relocated with Continental:
Q: Can you give us a brief overview of your background?

Zac Engle (Florida): Prior to Continental Properties, I spent 10 years as an opera singer, with two years serving as a Non-Profit Company Manager for Tri-Cities Opera in Binghamton, NY.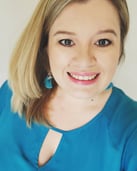 Jen Zarate (Wisconsin): After getting my master's degree in College Student Personnel, I started my career as a housing director at a university. I made the switch to property management in 2018 where I started as a leasing associate and learned the industry from the ground up. I discovered a career opportunity at Continental in 2020, just one month before the Covid shutdowns, when I started as an Assistant Community Manager at Springs at Hurstbourne in Louisville, KY.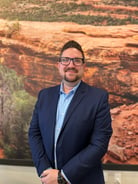 Mike McGee (Arizona): In July of 2019, my wife and I moved to Johnstown, Colorado as I had accepted an offer to be the General Manager of a local restaurant chain in the area. Prior to our move to Colorado, we flew out to search for our new home. The first tour we took was with Springs at 2534. The team was amazing, and we absolutely loved our experience touring. We kindly let the staff know that we had multiple tours lined up that day as we were moving from out of state and didn't know anything about the area. We got to our next stop, sat in the parking lot, and my wife and I both simultaneously agreed that we should just go back to Springs and apply. So, without touring anywhere else, we immediately drove back to Springs at 2534, applied, and got approved!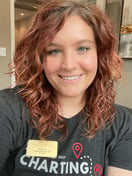 Rebecca Goforth (Michigan): I started my career in the culinary industry before managing Marriott and Hilton hotels for 3 years. I started with Continental in 2017 in Lexington, KY at Springs at Winchester Road as a Leasing Associate. I dove head first into my development to be promoted to Assistant Community Manager and helped with the sale of Winchester Road. I also assisted with moving our team over to Springs at Hamburg while it was being built. After Springs at Hamburg stabilized, the opportunity to move to Lake Charles, LA to be the new Community Manager at Springs at Country Club was presented to me and I took the leap. I was able to help that community rebuild after Hurricane Laura. It was after the sale of Springs at Country Club that I chose to relocate to Holland, MI to open our very first Authentix community, Authentix Quincy Street.
Q: Mike and Zac, you were both previously residents at a Continental apartment community. What was your experience like as a Continental resident, and what interested you in joining the Continental team?
Zac: I was approached by Lisa Schockemoehl (Florida Community Manager) as a resident regarding a career opportunity at Continental. Her enthusiasm, passion, and positive attitude were very attractive to me while seeking employment. As I continued my journey with Continental, the culture of transparency, career investment, and encouragement inspired me to grow.
Mike: We lived at Springs for 2 years and signed 2 leases with them, both in a 2 Bedroom and then a 3 Bedroom when our son was born. During that time, we built great relationships with the on-site team. My restaurant took part in multiple resident events and even hosted an event at the restaurant where any resident of Springs got to come in for a 2-hour window and enjoy free food and beverages!
In July of 2021, we decided to move back home to Arizona to be closer to family while we started a family of our own. I left the hospitality industry and took a job in Property Management. I wanted something that would still challenge me in a customer-facing environment and allow for opportunities and growth both personally and professionally. While leaving for work one morning, I noticed the apartments under construction next to our neighborhood had posted their sign. It was Springs at Eastmark! I had no idea that Continental operated Springs Apartments communities in Arizona, and I immediately reached out to the team to learn more. Next thing I knew, I was going through the interview process and then eventually accepted the position of Community Manager for Springs at Westgate in Glendale, AZ! The place I used to call "home" became my new career in an entirely different state and it has been a perfect fit since day one.
Q: What made you decide to take the opportunity to relocate?
Zac: I was deeply inspired to travel and relocate because of the opportunity to gain additional experience that would be needed for my long-term goals. Chaing perspectives, learning new skills, and meeting new people helped me become more well-rounded and flexible in my career and leadership.
Jen: A lot of people think I'm crazy for this, but I was itching to move back up north. I love Midwest summers and can even appreciate some good snow. When an opportunity was available for a career advancement that got me closer to home, I couldn't say no.
Rebecca: My parents and extended family live in Lexington, KY, but I relocated to Louisiana because it provided me with a promotion and it allowed my partner and me to move closer to his family after we had our daughter. Once Springs at Country Club sold I decided to move again to try a new adventure and experience another place that I had never been before. I wanted to be able to say that I was the person that opened Continental's very first Authentix community.
Q: How has relocating impacted you?
Zac: Overall it has been a wonderful experience. There are challenges along the way, and I feel that I have had support while going through the process. I have seen significant career growth through my flexibility to learn as part of my relocation. Learning from different leaders and working with different team members has been eye-opening.
Jen: Relocating has been awesome! With my career advancement, I was able to learn more skills, create goals for my career path, and it led to enough financial stability to be able to achieve my goal of owning a little cottage on a lake. In my personal life, relocating with my partner was the best thing that ever happened to us. We fell in love with the Milwaukee area, our relationship grew stronger, and now we're getting married in a few short months!
Rebecca: Relocation has given me the opportunity to advance my career, meet team members all across the portfolio in person, learn different styles of the Springs communities as it has phased through different designs, and it's fed my desire to experience new places and people without having to sacrifice the career I've built within Continental.
Q: What is your favorite part about the place you've relocated to?
Zac: Near the beach! Being in FL has been excellent. Being able to be outside year-round has been a major positive for my personal life.
Jen: I love Wisconsin! Awesome music festivals, spending summers on the lake, eating the best cheese curds you've ever had...this place has it all!
Rebecca: My favorite thing about Holland, MI is how beautiful it is here. Before moving here I had never heard of Holland, MI or even been to Michigan, so I wasn't sure what to expect, but I was blown away when I pulled into town. Not only is this place beautiful, but it's clean and there are so many things to do. The schools are incredible no matter which school you chose and the people I've encountered are the nicest! I haven't been able to find a negative yet and that's even factoring in the snow I wasn't used to.
Q: What is your favorite part about working at Continental Properties?
Zac: I have found positive mentorship and people investment in Continental Properties. My leaders meet the development energy I put into myself. I love being the CEO of my role.
Jen: I admire the smart industry decisions our leadership team makes. I know our leaders always have a plan, and that plan will provide job security and career advancement opportunities. Continental is also a company that sincerely cares about its employees. When my fiancé was in the hospital recently, numerous people from Continental reached out to me with their support. It was way more support than we received from the company he works for. It overwhelmed me to think how many Continental people care about me and my family, and I'm grateful to work for a company like that.
Mike: I am grateful for the team at Springs at 2534 for providing a wonderful experience that left such a lasting impression on my family. Their commitment to customer service and building relationships with their community made it very easy to see why Continental would be a great fit for my family and me. Since joining the team at Continental, I have been reassured that the passion for both the resident experience and the people-first culture runs deep in our organization. Everything I thought Continental stood for as a resident is exactly what it has stood for as an employee and I look forward to continuing to call Continental Properties my home.
Rebecca: My favorite part about working at Continental is the people I get to work with and interact with on a daily basis. Everyone is always willing to lend a helping hand, offer some advice, or impart some wisdom to you when you need it. Continental makes me feel heard, empowered to make decisions, and supported in the decisions that I make.